---
Annual Meeting
Friday October 2 at 6:30 pm
Location: Home of Mimi Goldberg
---
Annual Luncheon & Lecture
Saturday October 3rd at 12 Noon
Guest Speaker: Kellie Como, VP Fragrance Development at Interparfums, Inc.
Location: The Meadow Club
---
Please join The Southampton Rose Society at our Annual Luncheon and Lecture, 12pm October 3rd at The Meadow Club. This year we will have a very exciting lecturer, Kellie Como, VP Fragrance Development at Interparfums, Inc.
Kellie has developed world renowned fragrances for some of the most prestigious brands. She will take us on an educational journey through the senses and explain the origin of fragrance, from their initial blossoming as a flower. This will be an interactive experience with fragrances to sample for all who attend.
This year, Members are welcome to invite guests.
Tickets are: 
$70. per person
Non-members may purchase a combined Luncheon and
discounted 1 year Membership to the Rose Society for $100.
To reserve your seat, please click the PAYPAL link below or send a check to the Southampton Rose Society, P.O. Box 1022, Southampton, NY 11969.
You can choose quantity of tickets after clicking Add to Cart button above.
Exploring Fragrance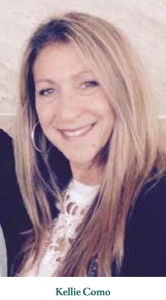 Our annual luncheon/lecture is coming up October 3rd and you will not want to miss this one. This year we delve into the world of fragrance and perfumery with our guest speaker, Kellie Como, Vice President, Fragrance and Product Development for Inter Parfums USA LLC. Kellie is an award winning fragrance creator with over 20 years' experience in the fashion and fine fragrance industry. She has created perfumes for Chloe, Karl Lagerfeld, Calvin Klein, BCBG, Marc Jacobs and many more. She worked with Vera Wang on her first bridal fragrance, and last year she worked with Oscar de la Renta
to create his last perfume, Oscar de la Renta Extraordinary, which launched this year. Her talk promises to be fascinating indeed.