The Southampton Rose Society is an organization dedicated to beautifying the Village of Southampton by maintaining 5 public gardens and the magnificent Rose Garden at the Rogers Memorial Library. The SRS also offers numerous educational lectures by some of the world's most famous rosarians, gardeners, photographers and perfumers.
---
PRESIDENT'S LETTER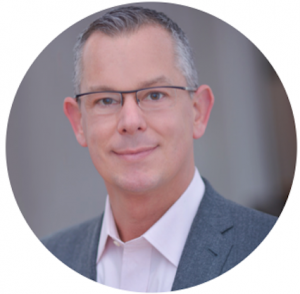 Dear Members,
Spring is on the way as the first
crocus peek through the ground.
Excitement builds and the promise of beautiful blooms is in the air! 
This year the SRS is celebrating
its 40th Anniversary. A new logo
is being designed to celebrate this
milestone.
---
---
Pruning & Planting Workshop
Saturday, April 23, 10am
Location: SRS Rose Garden at Rogers Memorial Library
---
Children's Mini Rose & Art Program
Friday, May 6, 4pm
Location: Morris Room, Rogers Memorial Library
---
40th Annual Rose Show
Saturday, June 11, 7:30am-4pm
Location: Rogers Memorial Library
---
Cocktail Party Fundraiser: Roses & Rosé
June 25, 6-8pm
Location: At the home of one of our member's beautiful gardens in the estate section.
---
Southampton Fourth of July Parade
Monday, July 4, 10am
---
Annual Members Garden Party
Sunday, September 11, 4pm (rain date Sept. 18)
Location: To be determined
---
Annual Members Meeting
Saturday, September 24, 11am
Location: The Meadow Club
---
Annual Luncheon & Lecture
Saturday, September 24, 12 noon
Guest Speaker: To be determined
Location: The Meadow Club
---
THE SRS IS PLEASED TO ANNOUNCE
The 2016 Board Of Directors
Jim Berkrot, President
Hal Goldberg, First Vice-President
Carol Kroupa, Second Vice President
Lyn Hamer, Third Vice-President
Cornelia Bostwick, Financial Vice-President/Treasurer
Greg D´Elia, Secretary
Nancy Rollins, Membership Chair
Elizabeth Kearns, Program Chair
Diane Vahradian, Rose Show Chair
Catherine Townsend, Publicity Chair
Standing Committee
Helga R. Dawn, SRS Rose Garden Chair
Peter Bertrand, Education Chair
Harvey Feinstein, SRS Archives Chair

Advisory Board
Peter Bertrand
Tish Bliss
Cynthia Brodsky (Pres. Emer. 2000-2001)
Adeline Christie (Pres. Emer. 2006-2007)
Helga R. Dawn
Harvey Feinstein (Pres. Emer. 1992-1997)
Miriam Goldberg
Carole Guest
Huguette Hersch
Jane Indoe (Pres. Emer. 2004-2005)
Maggie Kirkbride
Christl Meszkat
Dorothy J. Nigro (Pres. Emer. 1976-1978)
Jane Rose